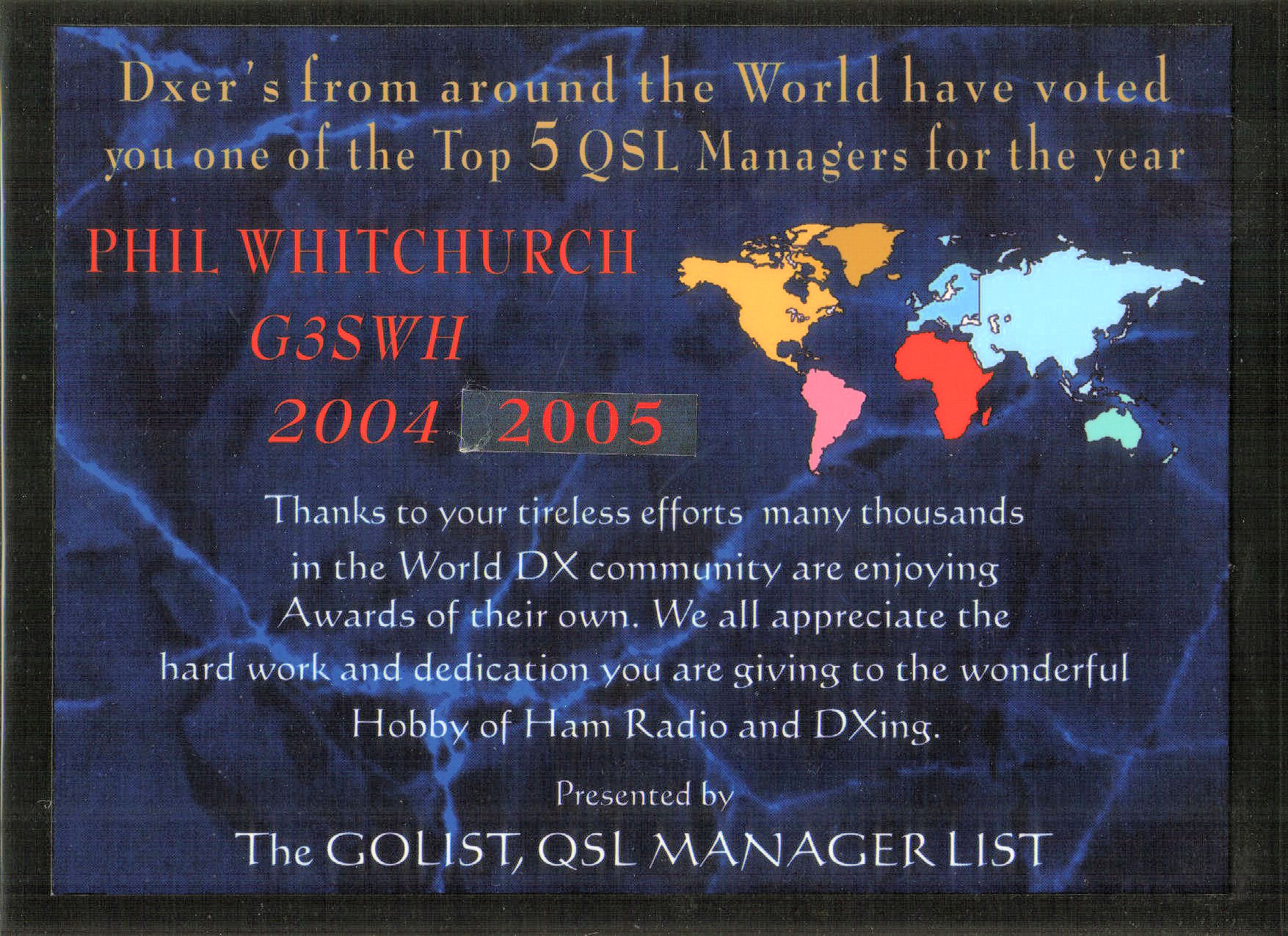 My name is Phil and I first became interested in amateur radio whilst still at school. I have been licensed as G3SWH since 1964, although I was inactive between 1972 and 1982 whilst bringing up my family. In October 2006, I studied for and passed the US Extra Class licence exams and I now hold the callsign AD5YS as well and must have been one of the last to actually take the 5 WPM Morse test!
When I got back on the air in 1982, I was quickly bitten by the DX bug and have been primarily interested in operating CW (Morse Code) only on the HF bands, 160 to 10 metres, contesting, chasing DX and ragchewing - as well as being a QSL Manager. My current home station consists of a Kenwood TS-570D transceiver, and an Elecraft KPA500 amplifier. I use inverted vee dipole antennas only as I do not have the space for a beam. Recent QSOs with FT5ZM brought my DXCC score to 334 and a place on the bottom rungs of the CW Honour Roll.
I very much enjoy travelling with my radio and operating from different parts of the world, which has given me the opportunity to meet many overseas amateurs on a face to face basis.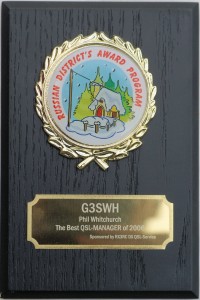 I am a member of, and in 2003 was President of, the First Class CW Operators Club (FOC). I am also a member of the Radio Society of Great Britain (RSGB), the Chiltern DX Club - The UK DX Foundation (CDXC) and a founder member of the QSL Managers' Society. In both 2004, 2005 and 2008 I was honoured to be nominated as one of the world's Top 5 QSL Managers by the users of the now defunct GOLIST QSL Manager List. I was also voted "The Best QSL Manager of 2006" by the RX3RC DX QSL-Service.
I have always kept a note of the number of DXFC entities (DX-Feet-C) that I have visited and in the autumn of 2006 Stewart, GM4AFF created a special web-site purely for tracking DXFC totals. Although the Stewart's DXFC Table started out with only a handful of (mainly UK) participants, the table has grown rapidly within recent months. There are now some 500 participants from around the world, with Sanford, N7PIB leading the table with 285 DXCC entities visited. My own score stands at 102 and so far I have operated from 30 DXCC entities and 28 IOTA counters.